I often read blogs and content of Facebook pages about "setting boundaries".  I see things like, "If you don't set your boundaries, you'll get run over" or "Make sure you set those boundaries".  I've sometimes thought that those quotes and narrative sounded a little cold, that they sound mean or unkind, but I don't think that way anymore.
Maintaining balance, setting boundaries and making sure that people understand your boundaries are paramount to living a happy, successful, joyous life.  You can't replenish someone else's water glass if your water pitcher is empty.  That's life.
Give, but don't allow yourself to be used.  Love, but don't allow your heart to be abused.  Trust, but don't be naive.  Listen, but don't lose your own voice. ~Unknown
I'm a giver.  Big time.  I am grateful that God has blessed me with a giving spirit.  But, I have over the years, been used because of my giving spirit.  I used to think that I should just keep giving, never expecting anything in return.  I was talking to my mother one afternoon about how I was so tired and that I had about given all I could give.  I made a statement like, "I know I am supposed to keep giving without expecting anything in return , but…"  She interrupted me and told me I was wrong.  That the Bible says that when I give, it will be returned to me.
Give, and it will be given to you.  A good measure, pressed down, shaken together and running over, will be poured into your lap. For with the measure you use, it will be measured to you.  ~Luke 6:38
I had to work to find balance with my giving.  It took me a while to get to a place where I could say "No, I can't do that" without feeling guilty.  But I can say it now and sleep good at night.  Because I found balance.
We've all had relationships that we probably stayed in too long.  We did it because we loved or we were in love.  And even then, we knew that our heart was being abused.  But we still stayed there.  Until one day you woke up and realized that whoever the person was wasn't worth your heart being abused.  You realized that although you may love the person, you didn't deserve being hurt.  And you walked away.  That's finding the balance.  That's taking control and saying, "I won't let you abuse my heart".
Trust is a difficult one.  My grandmother used to say that you should trust until you see that you cannot.  I try to live by that.  I do know that once trust is broken, I can never rebuild the trust, no matter how hard I try.  Forgiveness helps, but forgiveness, more often than not, will not re-create trust.  You must follow your heart. Just always remember that wanting to trust someone is not the same as trusting someone.
Listening, but keeping my own voice is easy for me.  I smile as I write that.  Maybe it's because I've never been one to keep silent.  I've always been the one that always speaks up.  And I do listen, but I make sure my voice is heard.
Praying that your giving, loving, trusting and listening are in perfect harmony with you and your heart!
Sending you blessings of love and gratitude from Sterrett, Alabama!
Charity
If you missed our "People don't always need advice" post this morning, you can see it here: "People don't always need advice"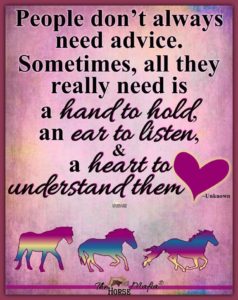 Get our "Heartfelt Blessings" Necklace here: "Heartfelt Blessings" Necklace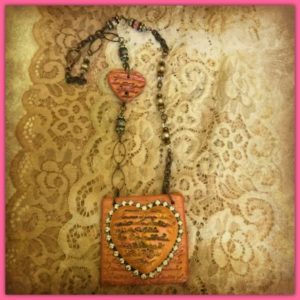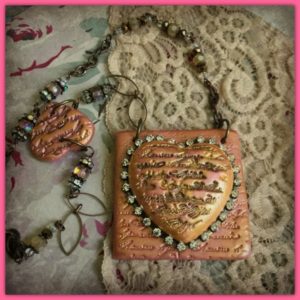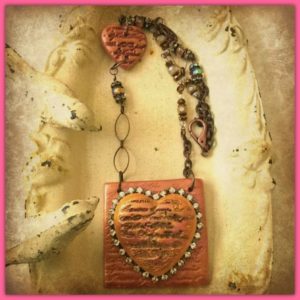 Get our "Heartfelt Blessings" Earrings here: "Heartfelt Blessings" Earrings