We've all had prayers that we've prayed over and over again.  But no matter how long or how much we prayed, the situation just didn't change.  Can you relate?  Maybe you were praying about a family member.  Maybe it was about a spouse.  Maybe you were praying about a job situation.  But the situation stayed the same, or it may have even gotten worse.
That doesn't mean that God didn't hear your prayer or your pleas to Him to change things.  God is changing your heart.  Even as you pray to change something else, God is changing your heart.
Sometimes God doesn't change your situation because He's trying to change your heart. ~Unknown
Sometimes you want something so badly, but God knows whether or not it is the best thing for you.  You may want something that is going to cause you great harm in the future.  God knows that.  God is going to work out things according to His plan, not yours.
God works to change you as a person so that your heart wants what is best for you.  I've always thought of this as "your heart matures as you draw closer to God".  That's the way He works out His plan for you.
In my younger years, I would get angry that God didn't seem to answer my prayers.  But as I got older, I saw God's hands in everything about my life.  And when I look back, I see that His hands were there too.  He was there during those hard times, during the painful times and He was changing my heart as I was going through life's experiences.  You know the song by Garth Brooks, "Unanswered Prayers".  Well, I can honestly say at this point in my life that "I Thank God For Unanswered Prayers."  I thank God that he chose to change my heart instead of giving me what I prayed for.
That's the way God works.  I am a work in progress, my heart is a work in progress and I pray that God continues to bless me with changing my heart daily and drawing me closer to Him.
Sending you blessings of love and prayer from Sterrett, Alabama!
Charity
If you missed our "Weekend Blessings", you can see it here:"Weekend Blessings"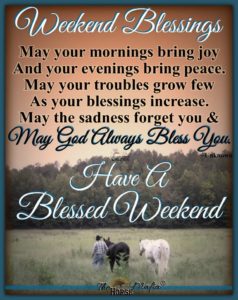 Get our "Horses, HorseShoes and Crystals" Necklace Here: Horses, Horseshoes and Crystal Necklace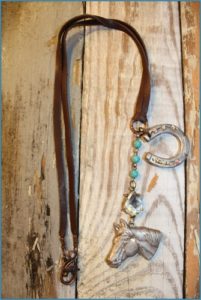 Get the bracelet here:  Bracelet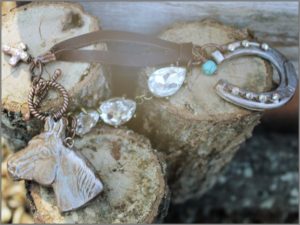 And the earrings here: Earrings