Sky gazers are in for a wonderful treat on January 31st.  And it is something that hasn't happened for 150 years!  January will go out very dramatically with a Super Blue Blood Moon.
The Blue Moon–the second of two full moons in one calendar month–will pass through the Earth's shadow on January 31, 2018, to give us a total lunar eclipse.  Totality, when the moon will be entirely inside the Earth's dark umbral shadow, will last a bit more than one-and-one-quarter hours.
The January 31st full moon is also the third in a series of three straight full moon super moons–that is, super-close full moons.  It's the first of two blue moons in 2018.  So it's not just a lunar eclipse, or a Blue Moon or a supermoon, it's all three…a Super Blue Moon eclipse!  And because you can expect the moon to turn a coppery shade of red during the full eclipse, it also takes on the name of 'Blood Moon".   So, to be technically correct, it will be a Super Blue Blood Moon and it promises to delight all!
With the total eclipse, it'll be a royal spectacle indeed: a Super Blue Blood Moon. Sometimes the celestial rhythms sync up just right to wow us.  Heed your calendar reminders. ~NASA
If you live in North America or the Hawaiian Islands, this Super Blue Blood Moon will be visible in your sky before sunrise on January 31. If you live in the Middle East, Asia, Indonesia, Australia or New Zealand, this Super Blue Blood Moon will happen in the evening hours after sunset on January 31.
Mark your calendars and get ready to see a very rare celestial show!
From: Earthsky.org; NASA.gov
Sending you blessings of love and gratitude from Sterrett, Alabama!
Charity
If you missed our "Today is a good day to give thanks…" poster, you can see it here: "Today is a good day to give thanks"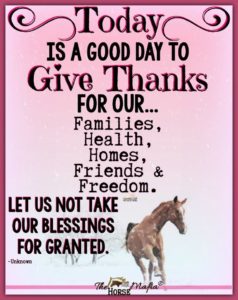 Get our "Raised on Sweet Tea and Jesus" LONG sleeve Comfort Colors Tee here: "Raised on Sweet Tea and Jesus" LONG sleeve tee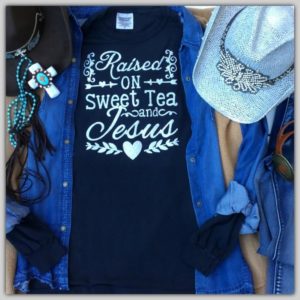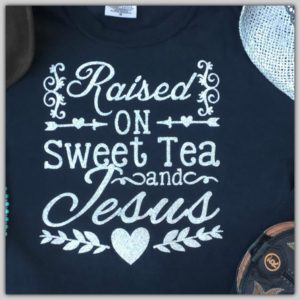 Get our "Raised on Sweet Tea and Jesus" SHORT sleeve Comfort Colors Tee here: "Raised on Sweet Tea and Jesus" SHORT sleeve Tee