To care.   That's important.  Some would say that to care for others is our primary purpose for being here.  We are actually commanded by God to love one another.  And it's not just halfway love or halfway like.  He commanded us to love one another as He loves us.
A new commandment I give unto you, that ye love one another; as I have loved you, that ye also love one another.  ~John 13:34

My little children, let us not love in word, neither in tongue; but in deed and in truth. ~1 John 3:18
'Care' is defined by Webster as:the provision of what is necessary for the health, welfare, maintenance, and protection of someone or something.  'To Care' is defined as: feel concern or interest; attach importance to something.  So when we care for others, we are showing them that we are concerned for them, that we attach importance to them.  And that's really all people need to know that they are loved.
You may think that you have nothing to offer others.  You may not make enough money, have the right skill set, or have the time you think you need to help others.  But you can do for others much, much more than you realize.
To make a difference in someone's life, you don't have to be brilliant, rich, beautiful, or perfect.  You just have to care. ~Mandy Hale
The only thing you need in order to help others is a caring heart.  That's it!  And do you know what has brought about all the good in the world?  Caring hearts!  That's all you need!
Do you know that elderly neighbor who never has company?  Maybe you could visit them just to show that they matter, that you are concerned for them.  What about the couple down the street who doesn't go to Church because they can't drive?  Giving them a ride would mean so much.  Or if you know someone is ill and can't walk their dogs, maybe you could volunteer to walk them.  Write a letter to an Armed Service man or woman just to say "thank you".  Make cookies for someone.  Anything makes a difference in a person's life.
A few Christmas's ago, I was thrift-store shopping.  I go through that in phases.  Every now and again, I want to shop at every thrift-store in a 100-mile radius.  It's fun for me.  I always find something that I can repurpose and use in my home.  Back to the Christmas a few years ago…
I was at a store that has a nice jewelry department.  For some reason, this store gets a lot of the estate jewelry pieces.  So I was looking at a beautiful cameo.  As I asked the lady behind the counter to take it out for me, a lady next to me said, "Isn't that gorgeous.  I wanted it.  But I can't afford it.  My mother would love that."  I was nodding my head and trying to look at the cameo and her at the same time.  I turned it over and saw that the price was $20.  I started to say something that it wasn't expensive at all, but God just kept my mouth shut.
I knew I wouldn't be taking it home with me, but I asked the sales lady to ring it up and give me a small bag for it.  She did as asked and when she handed it to me, I handed it to the lady next to me and said "Merry Christmas".  She broke down and started crying.  She kept thanking me and hugging me.  And my heart was so full that I had to leave the store.
It was beautiful and I wanted it, but I knew that I have so many cameos and that this one would be something for someone else to be able to give to their mother.  I kept thinking about my own mother and what I was giving her for Christmas.  I knew I was there at that exact moment because God put me there.  I can't tell you the number of times that woman's face has replayed in my mind and I can't tell you how many times I've thanked God for putting me in the right place at the right time.
There are many, many people out there that you do not know, but you can show them that you care for them.  Open your heart and let the love in.  You don't have to have a lot.  You don't have to be the smartest, or the most beautiful.  You just have to care.  Your caring can make a huge difference in someone's life!
Sending you blessings of love and gratitude from Sterrett, Alabama!
Charity
If you missed our "Weekend Blessings" post this morning, you can see it here: Weekend Blessings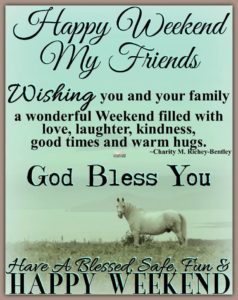 Get our "Inspirational Key Chain" here: Inspirational Key Chain