I know you do it.  I know you do it because that's the kind of person you are.  Even when you are going through your own storm, even when you are at your darkest hour, you help and bless someone else.
Your greatest test is when you are able to bless someone else while you are going through your own storm. ~Unknown
I grew up watching my mother and grandmother do this.  It didn't matter what they were going through, they helped and blessed others.  Even during the very worst times for our family, they helped others.  And I knew it was just a matter of time before their blessings were poured on them twenty-fold.  God's that way.
For a lot of us, helping others while we ourselves are in pain is part of the healing process.  Lessening the pain for someone else or making their situation better–somehow blessing them–makes our own situation better, lessens our pain and helps us heal faster.
You'll face many, many storms in life.  There will be storms involving relationships, storms involving family, work, friends, storms about everything in life.  There will be some days when you feel you are at the lowest point in your life.  But, you won't stay there.  You'll get back up and you'll move forward a stronger and wiser person for having learned the lesson you learned while you were down.
But while you were going through the storm, did you bless someone else?  Did you do something to make their situation better or less painful?
It takes a very strong person to do it.  Your faith has to be strong and your character has to be strong.  But you do have strong faith and you do have strong character.  And when you help others during their hard times, your blessings will be multiplied.
The generous will prosper; those who refresh others will themselves be refreshed. ~Proverbs 11:25
Sending you blessings of love, gratitude and refreshment for your heart and soul from Sterrett, Alabama
Charity
Get our "Summer Flowers" Necklace here: "Summer Flowers" Necklace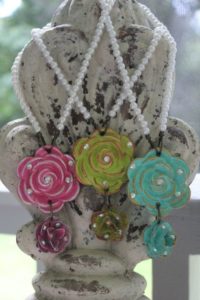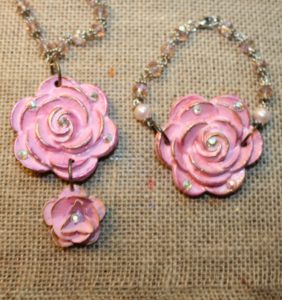 Get our "Summer Flowers" Bracelet here: "Summer Flowers" Bracelet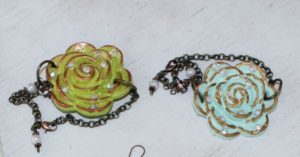 Get our "Summer Flowers" Earrings here: "Summer Flowers" Earrings